Early Learning Programme
Early Learning Programme
The Need
Children from multi-challenged families that do not speak English at home often have problems mastering basic literacy and numeracy skills. Some of these children are attending kindergarten but may need more individual attention, others may not be attending kindergarten for various reasons.  If no intervention is provided at the pre-school age, these children rapidly fall behind their peers when they enter Primary School.

The Programme
The Early Learning Programme (ELP) is a volunteer-based, literacy and numeracy intervention programme for 6, 7 year-olds. The programme was launched as a pilot in 2014, with an in-house curriculum developed with help or guidance from our partners Literacy Therapist Sharon Yeoh and Educational Psychologist Adeline Chin.  As of end 2017, ELP has supported about 110 children.

A Typical Session
Children considered for ELP are first assessed for their baseline literacy and numeracy levels.  Each child is then matched with trained volunteers who teach them on a maximum 1 volunteer:2 children basis every Saturday morning, using multi-sensory exercises, tools and reading books selected to match the child's level and progress. Regular guidance to the volunteers is provided by our Literacy Therapist.
Every session involves 1 hour and 15 min of teaching followed by 45 minutes of group play and interactions.  The latter helps to develop the children's social and motor skills. Each year, the children go for outings and enjoy a year-end party.
Measuring Progress
The children undergo mid-term and year-end assessments to determine if their literacy and numeracy abilities have progressed.
The volunteers meet the child's caregivers twice during the programme to share what the child has been taught and discuss his/her progress.
Children that display signs of potential learning difficulties are reviewed by our partner Literacy Therapist, then recommended for evaluation by our partner Educational Psychologist prior to their entry to Primary 1.
Growing our Reach
Since beginning in Care Corner Family Service Centre (Queenstown) in 2014, the programme has gone through many phases of improvements and refinements.  In 2017, we partnered with Prison Fellowship of Singapore, Beyond Social Services and a shelter to provide ELP to the children they support.
Three companies, MyGym@Buona Vista, Mangrove Learning and Society Staples also gladly came forward in 2017 to provide the children with meaningful and exciting classes for group play. They cover gym activities, taiko drumming and simple sign language respectively.
We hope to further expand ELP to other centres and support more children in 2018.
Visit our Facebook page for week to week updates!
Our Partners
Care Corner Family Service Centre (Queenstown) was our pioneer ELP site and have been a great partner since 2014.  In 2017, ELP expanded to Prison Fellowship Singapore's Care Club, Beyond Social Services' Healthy Start Child Development Centre and Singapore Anglican Community Services' Family Care Centre.
See Prison Fellowship Singapore's Experience here: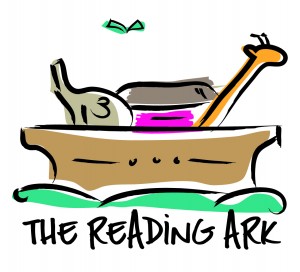 Sharon Yeoh, is a literacy therapist who has her own private practice, The Reading Ark.  She was an ex-MOE teacher and hence understands the primary school English curriculum.   She has an International Teaching Diploma in Dyslexia and Literacy from Dyslexia Action UK, and works individually with children with a range of learning difficulties including dyslexia and ADHD.  Her experience includes teaching children in pre-school to the primary years.
Sharon is our main literacy consultant for the ELP and is our partner in the development of the programme's literacy curriculum, teaching tools and materials and conduct of volunteer training.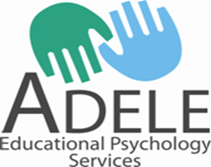 Adeline Chin is an Educational Psychologist, supervisor and Triple P parenting facilitator in private practice.  She is a Registered Psychologist of Singapore Registered Psychologists, International Affiliate Member of the Australian Psychological Society, and Full Member of the International Association of Applied Psychology (US).  She assesses and intervenes with children and adolescents that have developmental and learning issues such as autism, ADHD, dyslexia and overall underachievement.  She has 20 years of experience working with parents, teachers, children and adolescents in various settings, such as special, mainstream and international schools, Voluntary Welfare Organisations, Boys', Girls', and Children's Homes, hospitals as well as private centres.
Adeline is our consultant Educational Psychologist for the ELP. She advised us our curriculum, assessments as well screening checklists.  She also screens and assesses ELP participants who display persistent signs of learning difficulties throughout our 10-month programme.
Our Volunteers
We have been blessed to have many volunteers that started their first volunteering experience with ELP and continued with the programme beyond their first year.  For example, we had 28 volunteers in ELP 2016 with 18 continuing from ELP 2015 and amongst these, 14 were from ELP 2014.
In ELP 2017, we had around 50 volunteers across 4 sites. These dynamic, enthusiastic and committed volunteers range in age from 19 to 40 and include working adults as well as tertiary students.
Hear from our volunteers directly here:
Rachel, one of our youngest ELP volunteers

2. Elizabeth, who works as a School Counselor and is volunteering at ELP@Prison Fellowship Singapore.
ELP 2017 - Status Updates!
ELP was launched in 4 centres in 2017.  The four include a Family Service Centre, a Childcare Centre, a Prison's Outreach as well as a Shelter. It is a learning year for us – we are learning about the different types of charities in Singapore we could partner with, and how we can try to expand the ELP's reach sustainably. We are refining our training sessions, streamlining Literacy and Numeracy teaching tools, and putting in place structure and processes for each site.
A pilot Mother's English Literacy Programme has also been introduced this year, with an express syllabus.

Do check out our Facebook page for latest updates. Should you wish to join any of our programmes, do click on the red "Volunteer" button to sign-up!